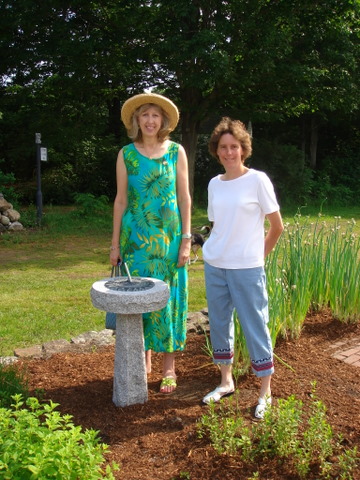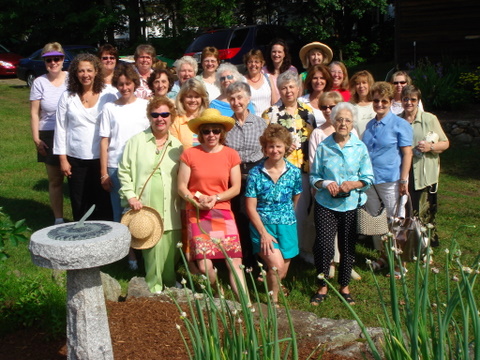 The day's festivities began at the Putnam House for a viewing of the new sundial, donated by the Club and installed by club member Sue Kramer, in recognition of the club's Golden Anniversary.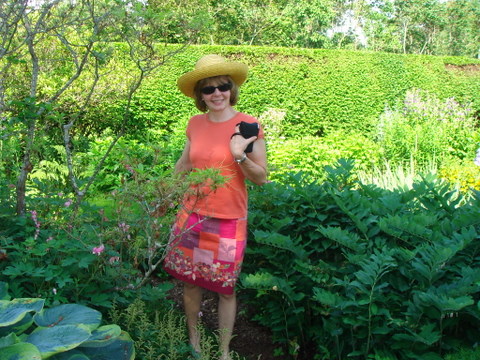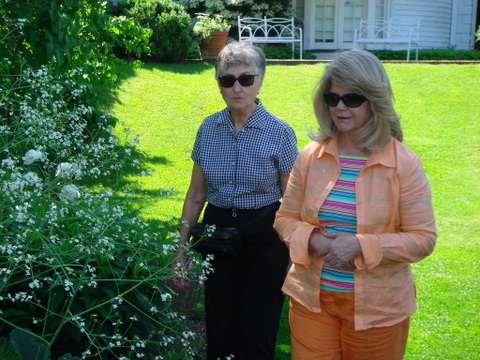 Next, club members carpooled to the Stevens-Coolidge House in North Andover to view the lovely gardens.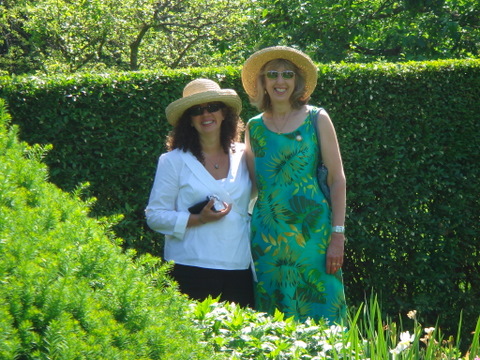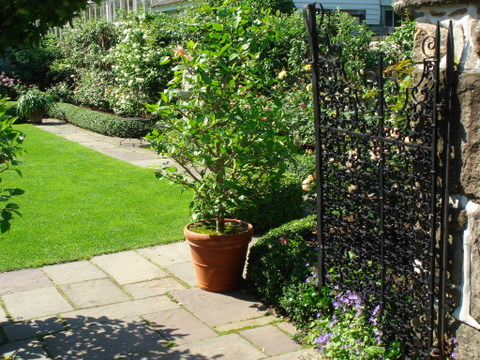 Interesting plantings and trees were everywhere!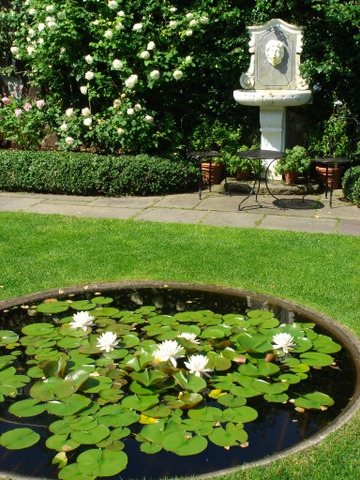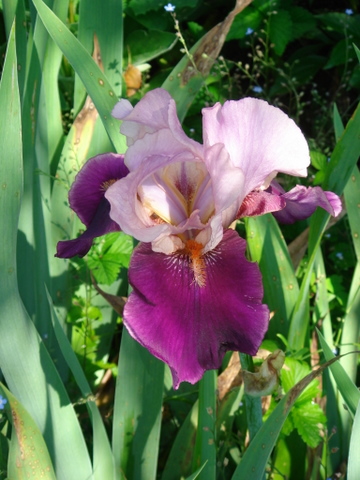 Several water gardens made for lovely places to stop.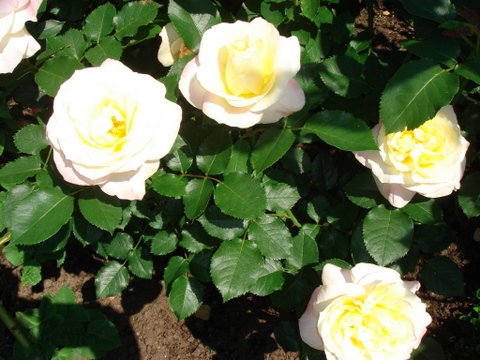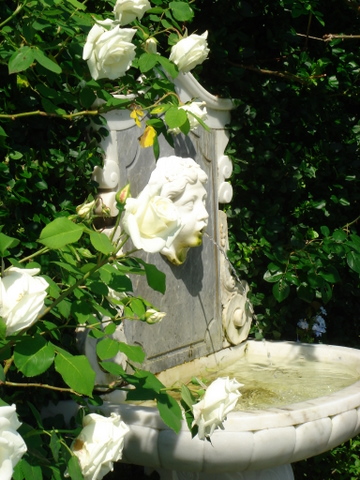 The rose garden was in full bloom on this warm, mid-June day.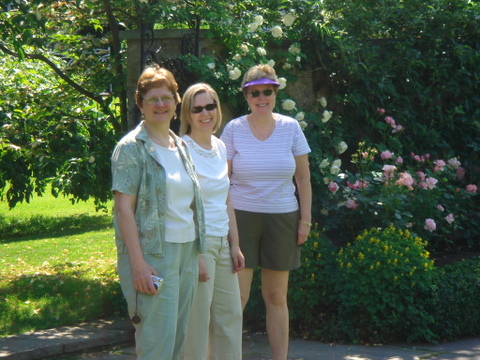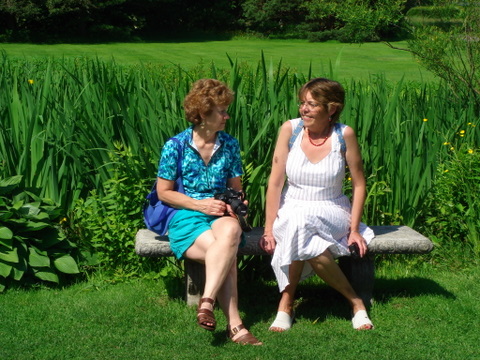 Club members enjoyed the scenary and stopped to chat.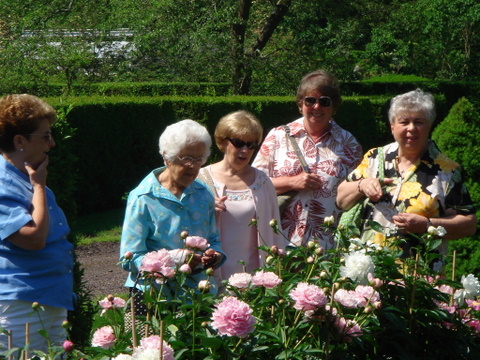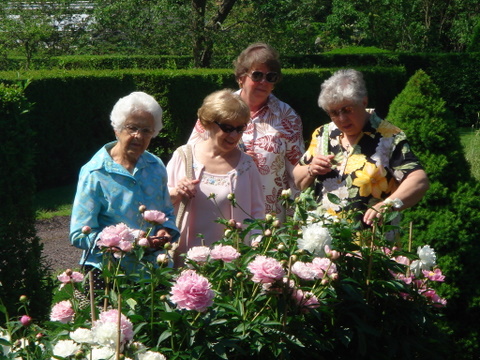 Beautiful peonies!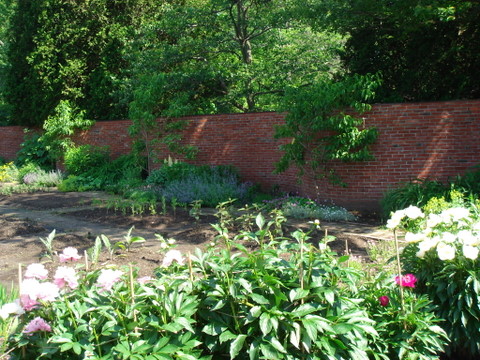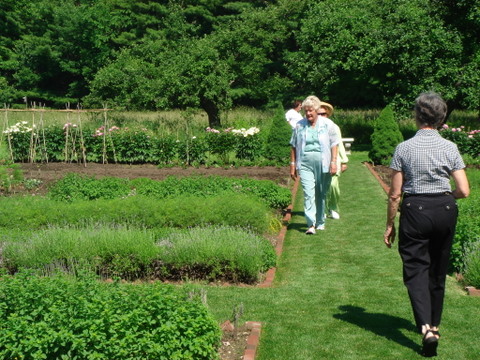 The "kitchen garden" was of particular interest (above right)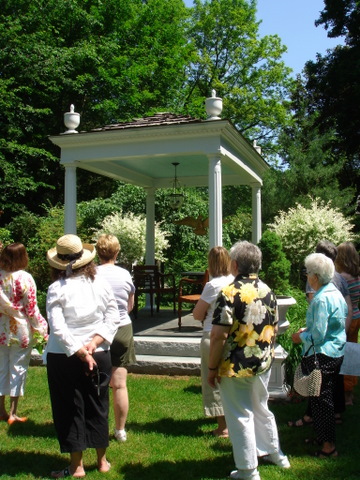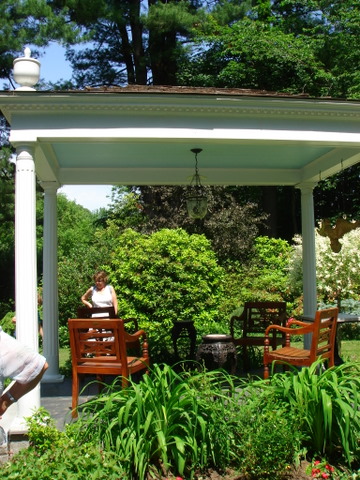 The next stop for club members was the home of MA Garden Club Federation president Leslie Frost.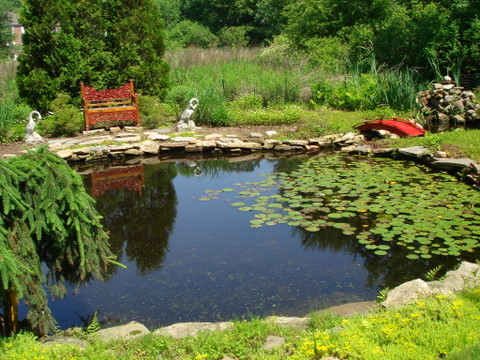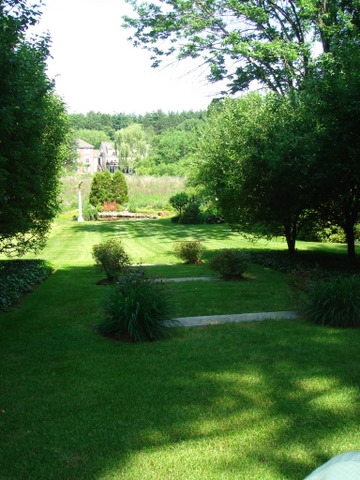 A walk down a grassy path brought visitors to a sunny pond.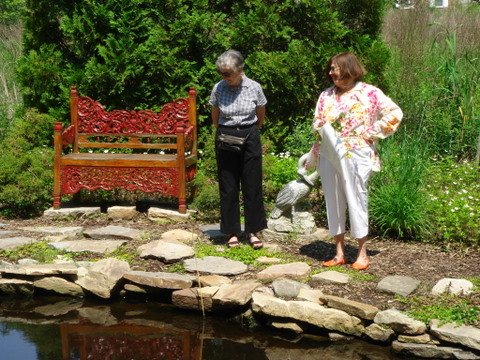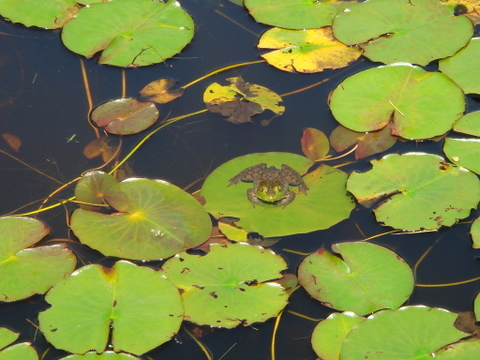 The pond is inhabited by local fauna. This frog seemed to be enjoying his accomodations.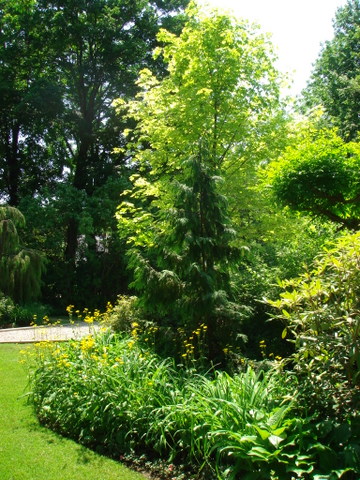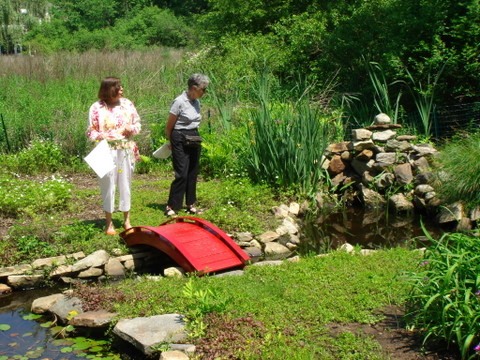 Leslie's well maintained and landscaped yard is full of interesting features and trees from around the world.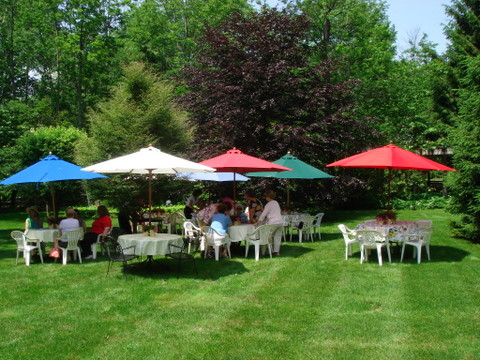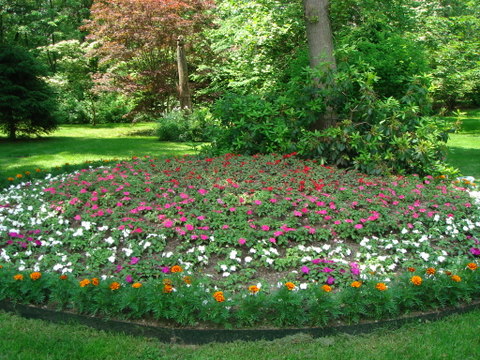 The final stop was at club member Joan Crawford's home, where a delicious luncheon was served.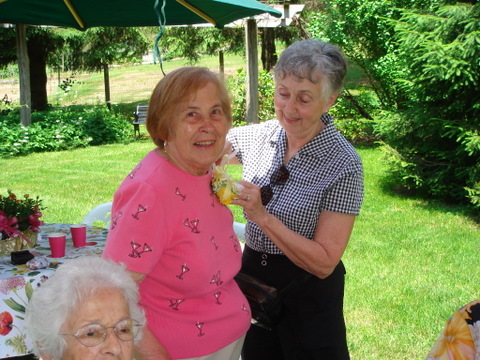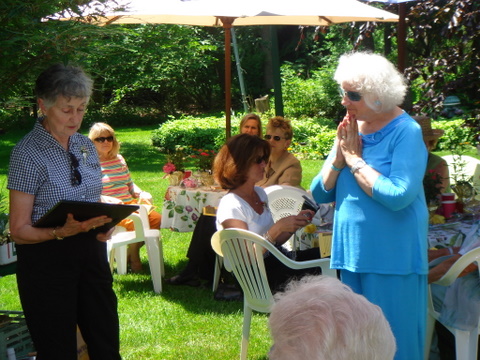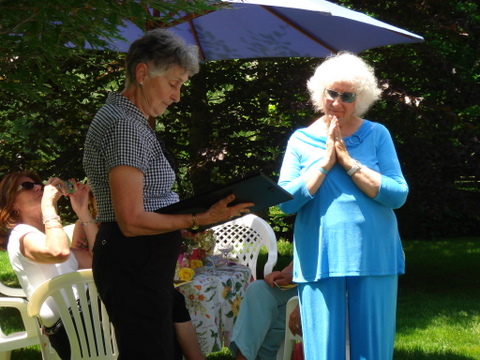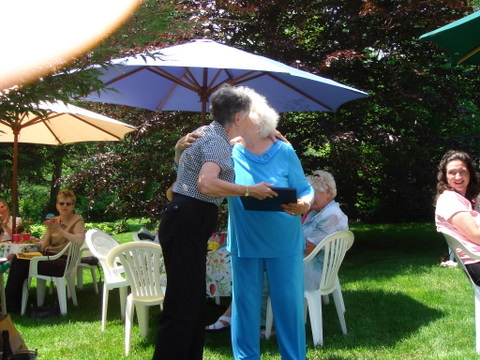 Outgoing club president Nancy Talbot presents Vice President Dot Paicos with a certificate honoring her many years of service to the club, as well as an original water color painting by Nancy herself.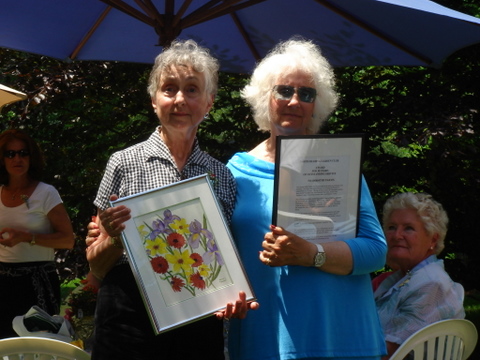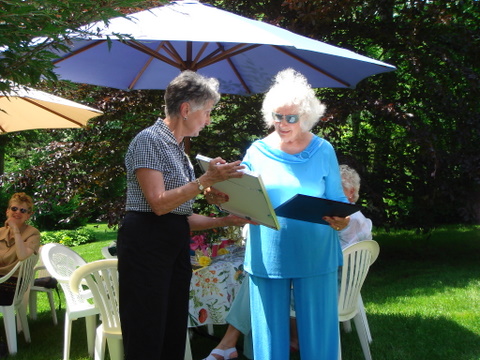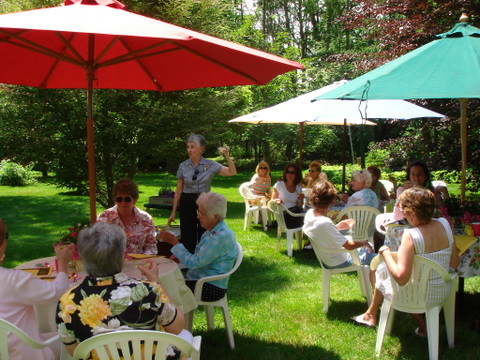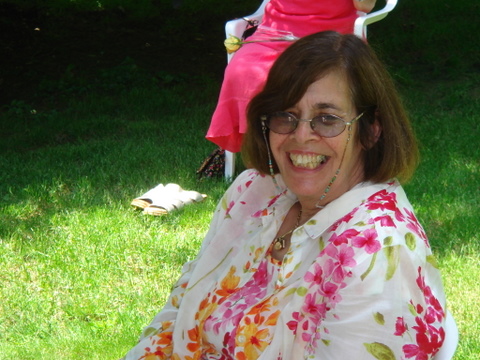 Toasting to 50 years of club activities.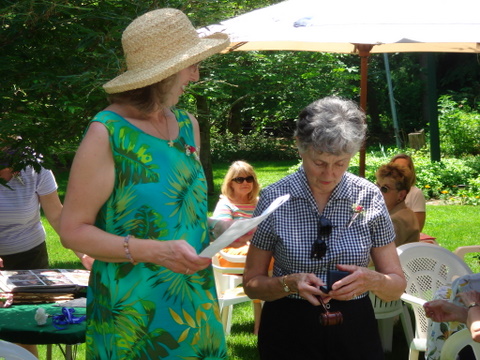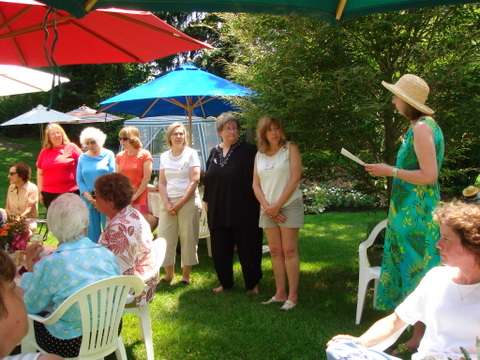 Charlene Malek prepares to bring in the new board of directors.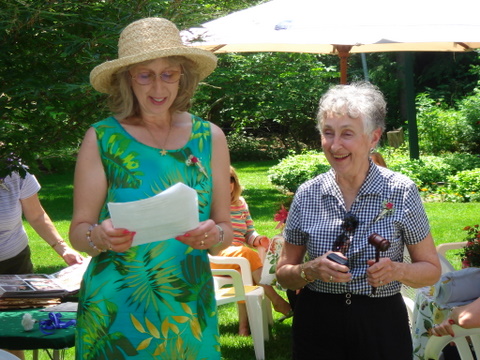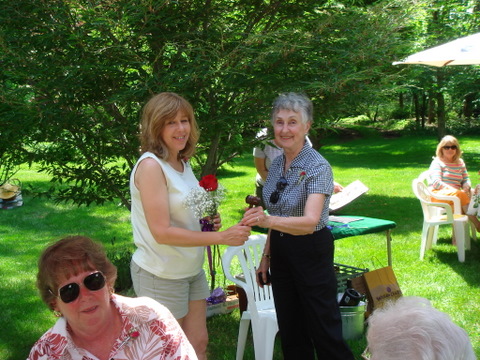 Nancy welcomes new club president Sandy Juliano (above right photo).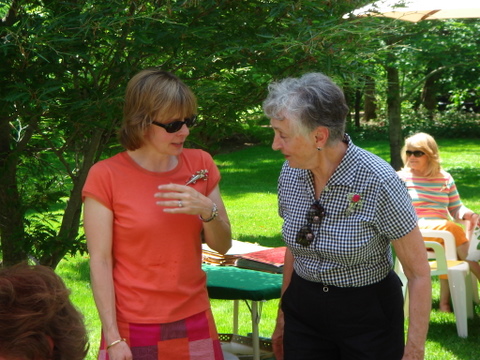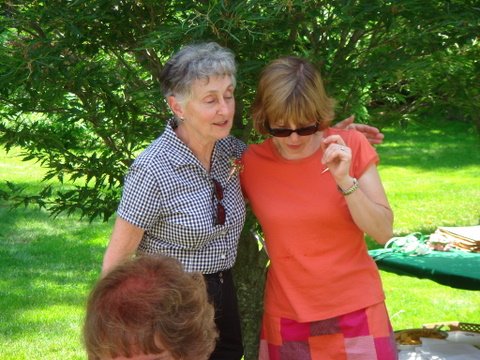 Nancy and club member Lisi Lesch.