November 2005 Silver Tea with Betsy Williams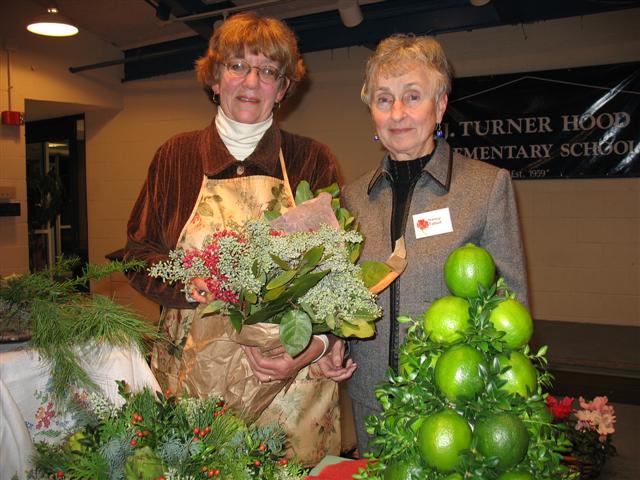 Betsy Williams with club president Nancy Talbot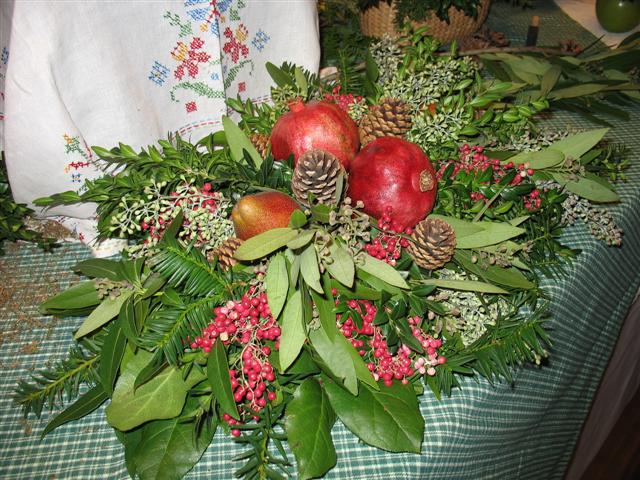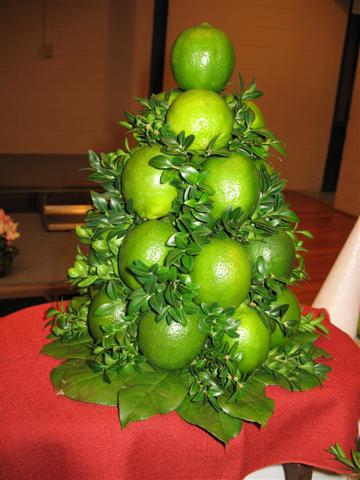 Betsy created these lovely, seasonal arrangements and gave club members easy tips on recreating them at home. Note the use of fresh produce including pomegranates and artichokes.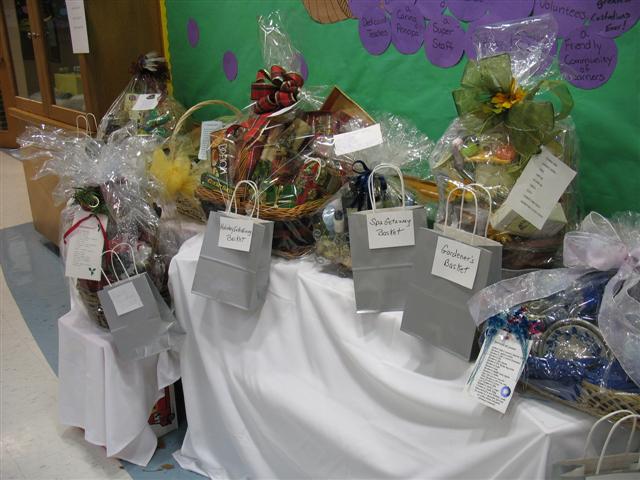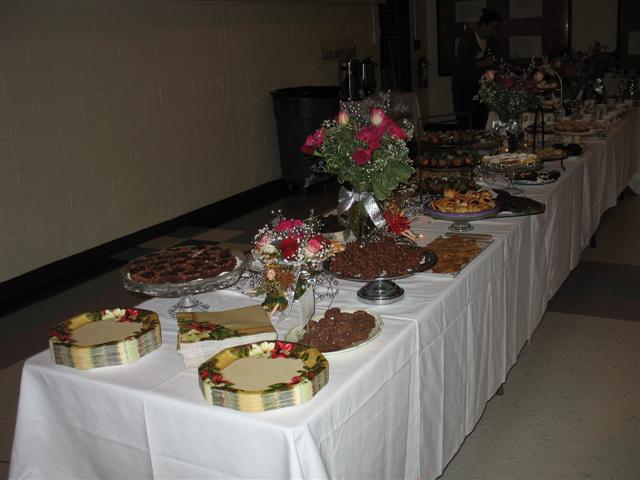 The club's annual theme basket raffle followed Ms. Williams' presentation. The raffle is a big fundraiser for the civic beautification committee. The first project to be done with these funds: purchasing and hanging of holiday wreaths on various town buildings. Desserts were the last order of business, with a festive table decorated by member Patty Look and her Silver Tea committee. The hard work of many club members was rewarded by a successful, well attended event. Thank you, ladies!

October 2005 Meeting with Lou Greenstein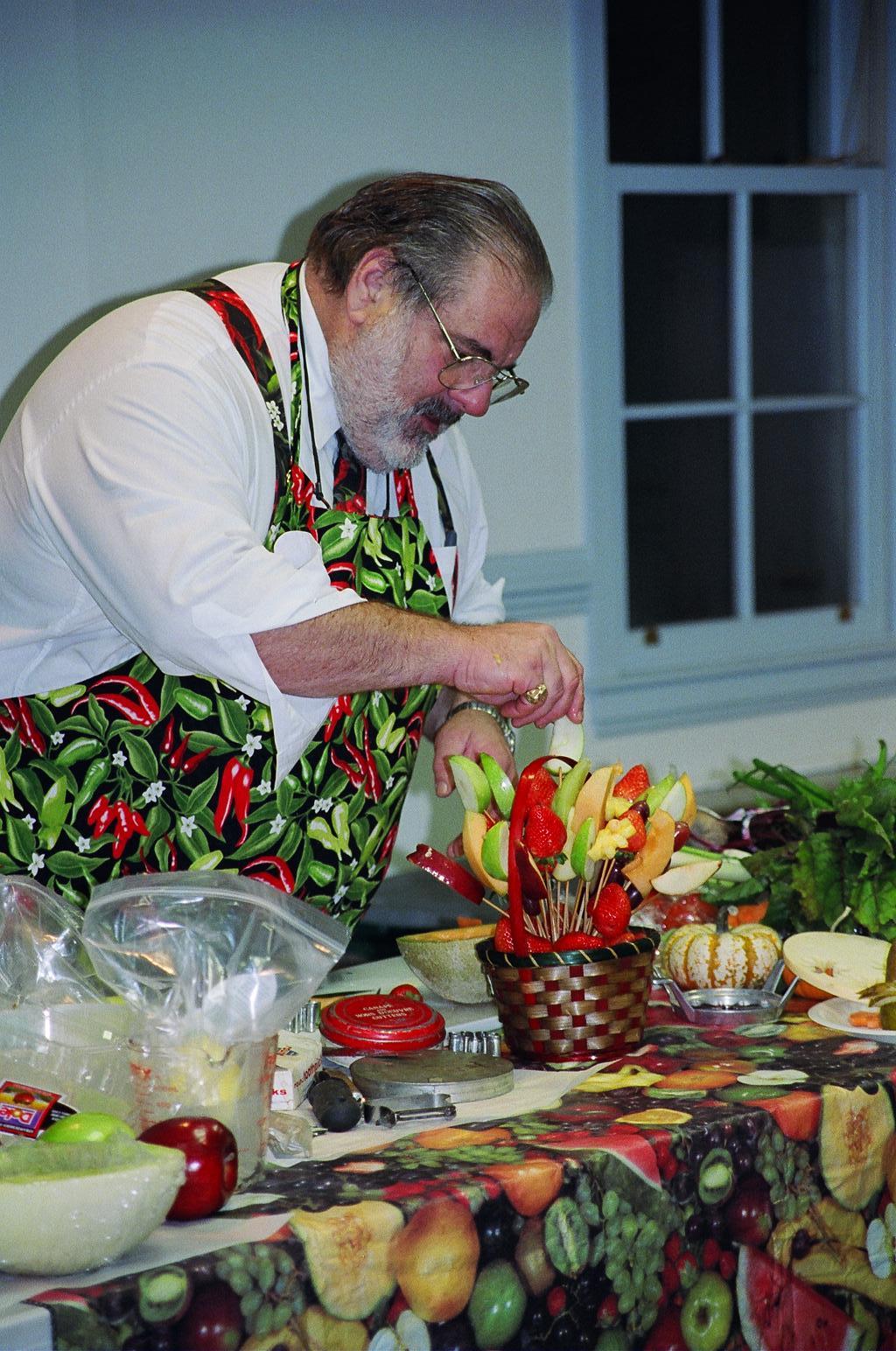 Our club welcomed Lou Greenstein to our October meeting. He showed us all easy and fun ways to decorate using vegetables and fruits.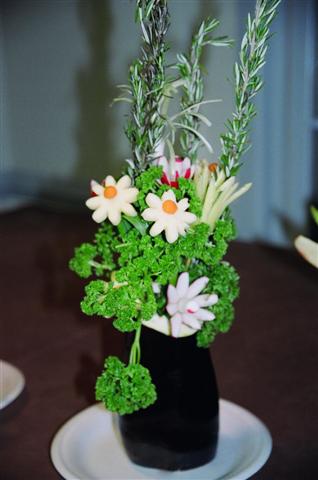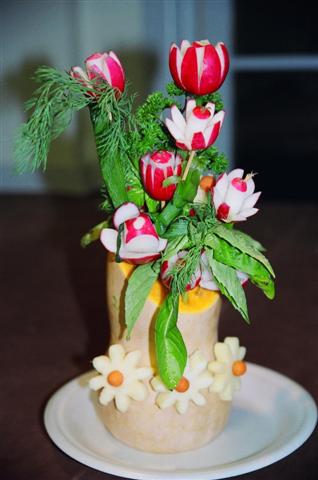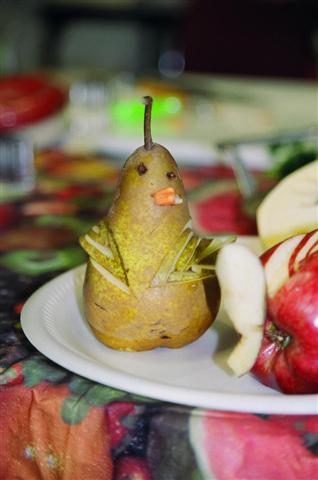 The daisies are made with turnips with a carrot center. The bird is a carved pear with clove eyes and a carrot bill.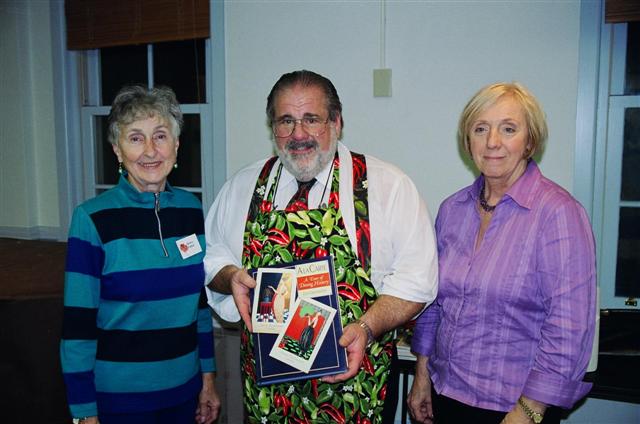 Lou holds a copy of his book, "A La Carte: A Tour of Dining History". Nancy Talbot, our club's president is to the left and Lou's wife and Garden Club member Zelma is to the right.

September Harvest Buffet 2005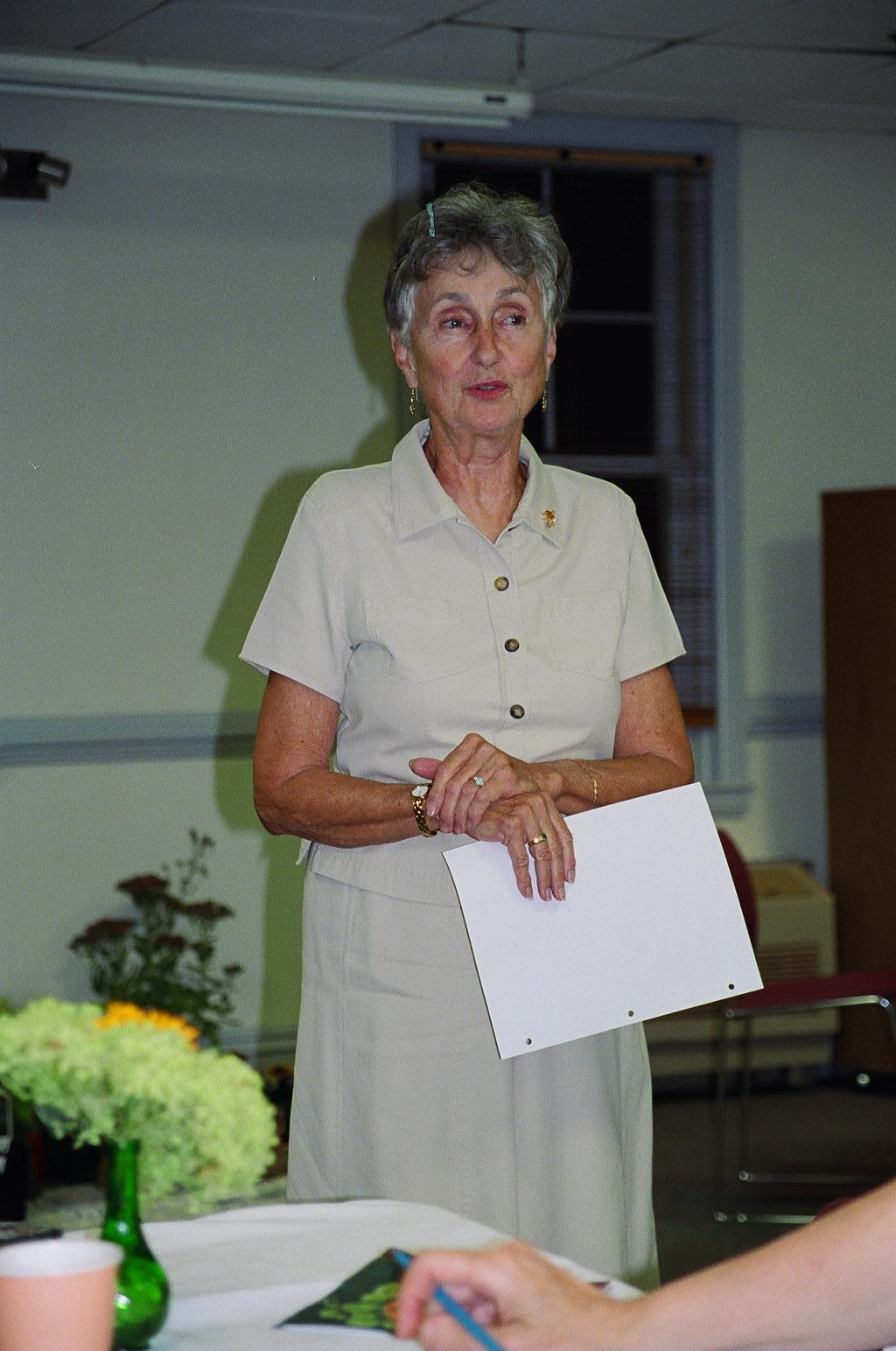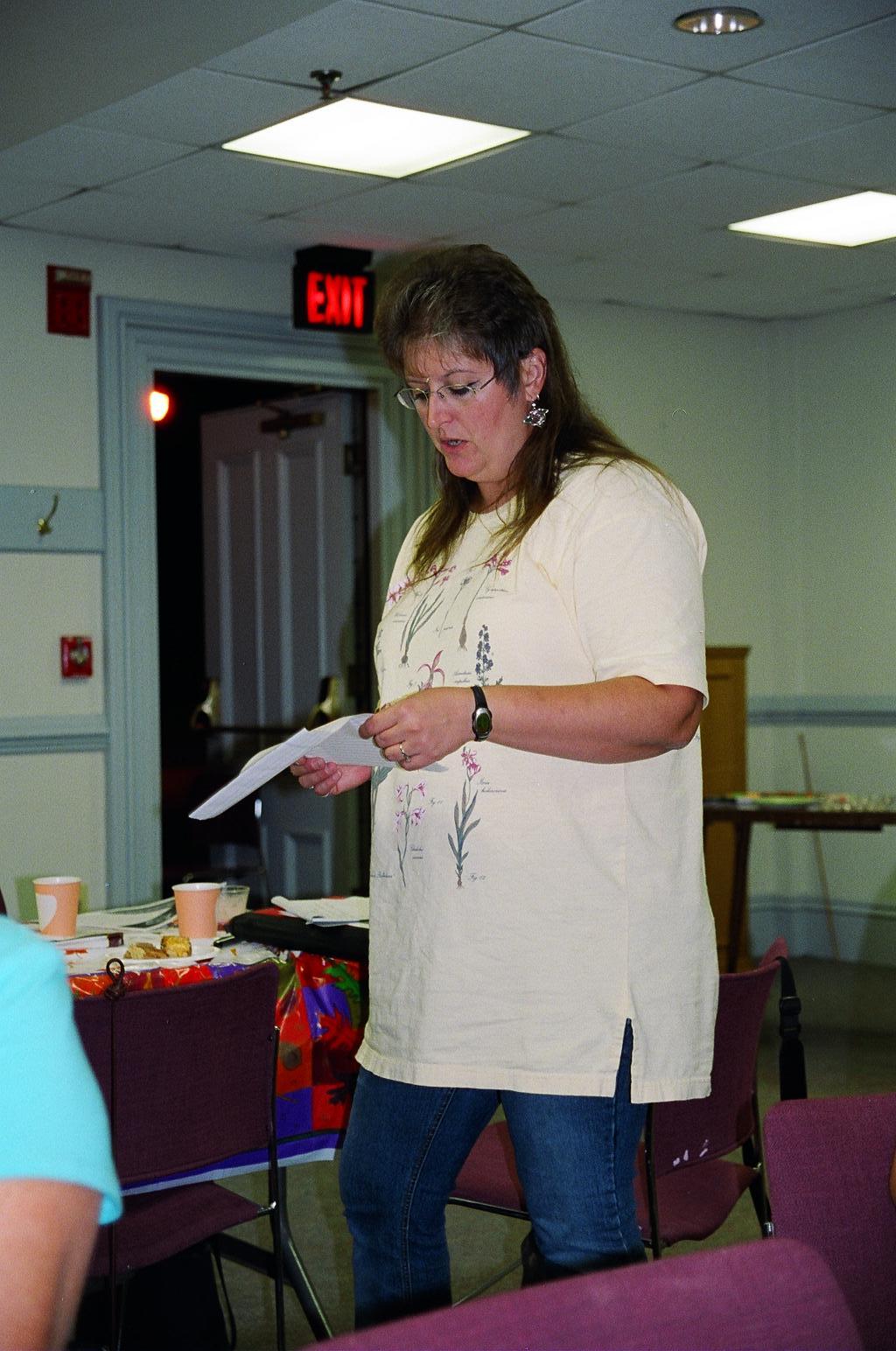 President Nancy Talbot welcomes everyone to the September meeting, while recording secretary Lee MacNeil reads the minutes from our last meeting in June.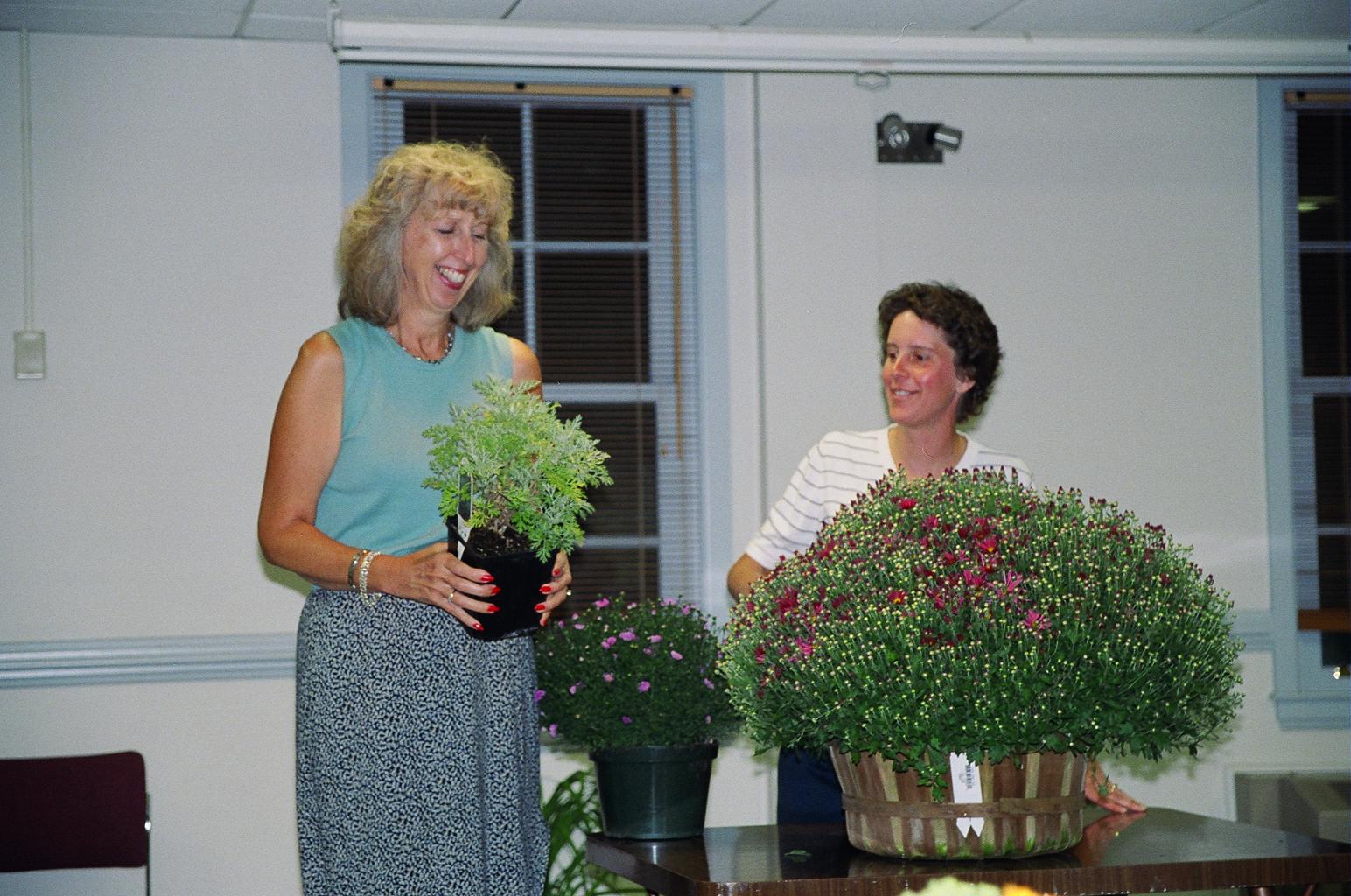 Club members Charlene Maleck and Sue Kramer having fun running the plant auction. Members bid on flowers and plants donated by other club members. The plants were either purchased by or grown by the members. Judging from the high numbers bid on some plants, everyone seemed to have a good time.

June Dinner Meeting - 2005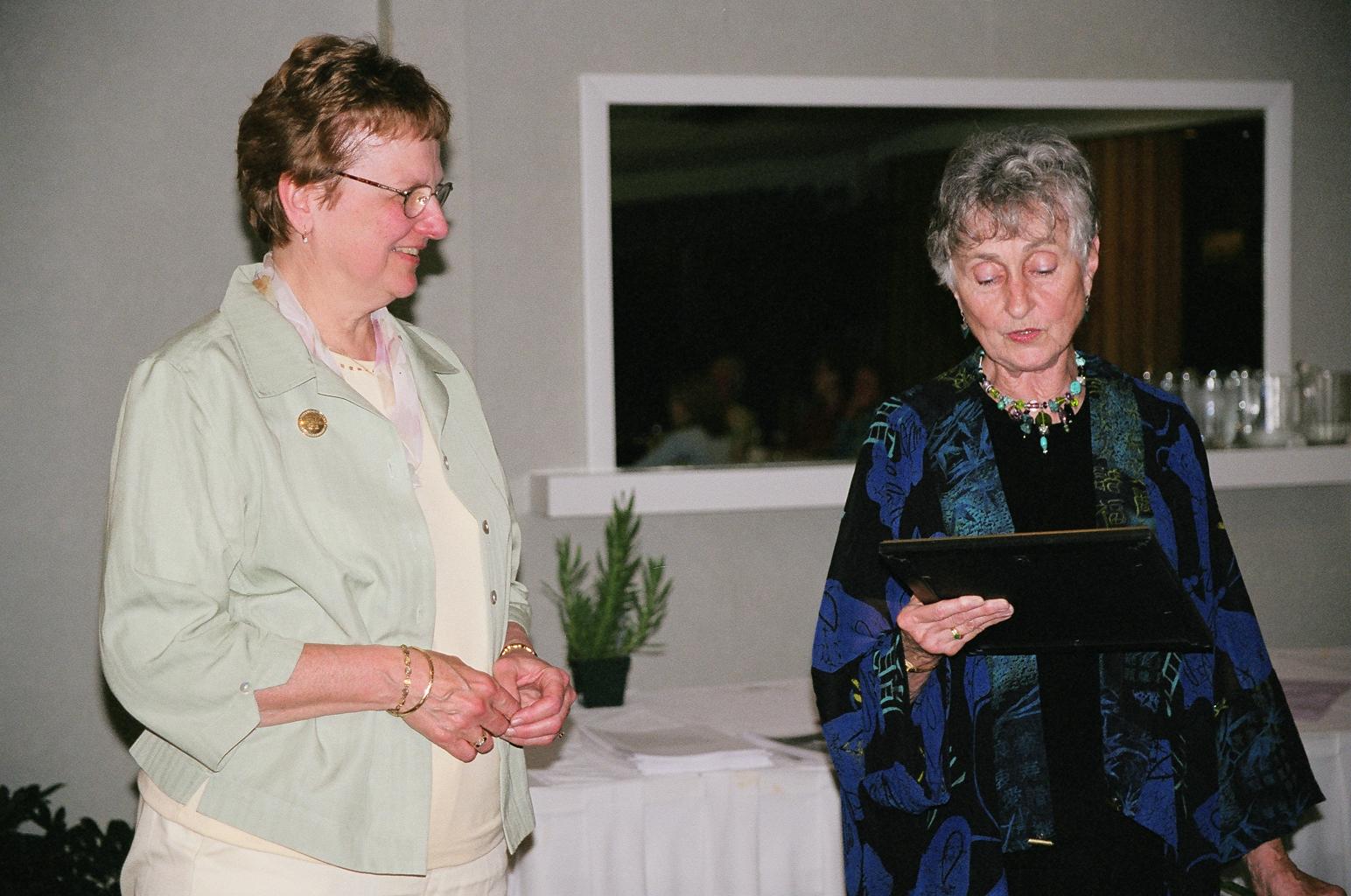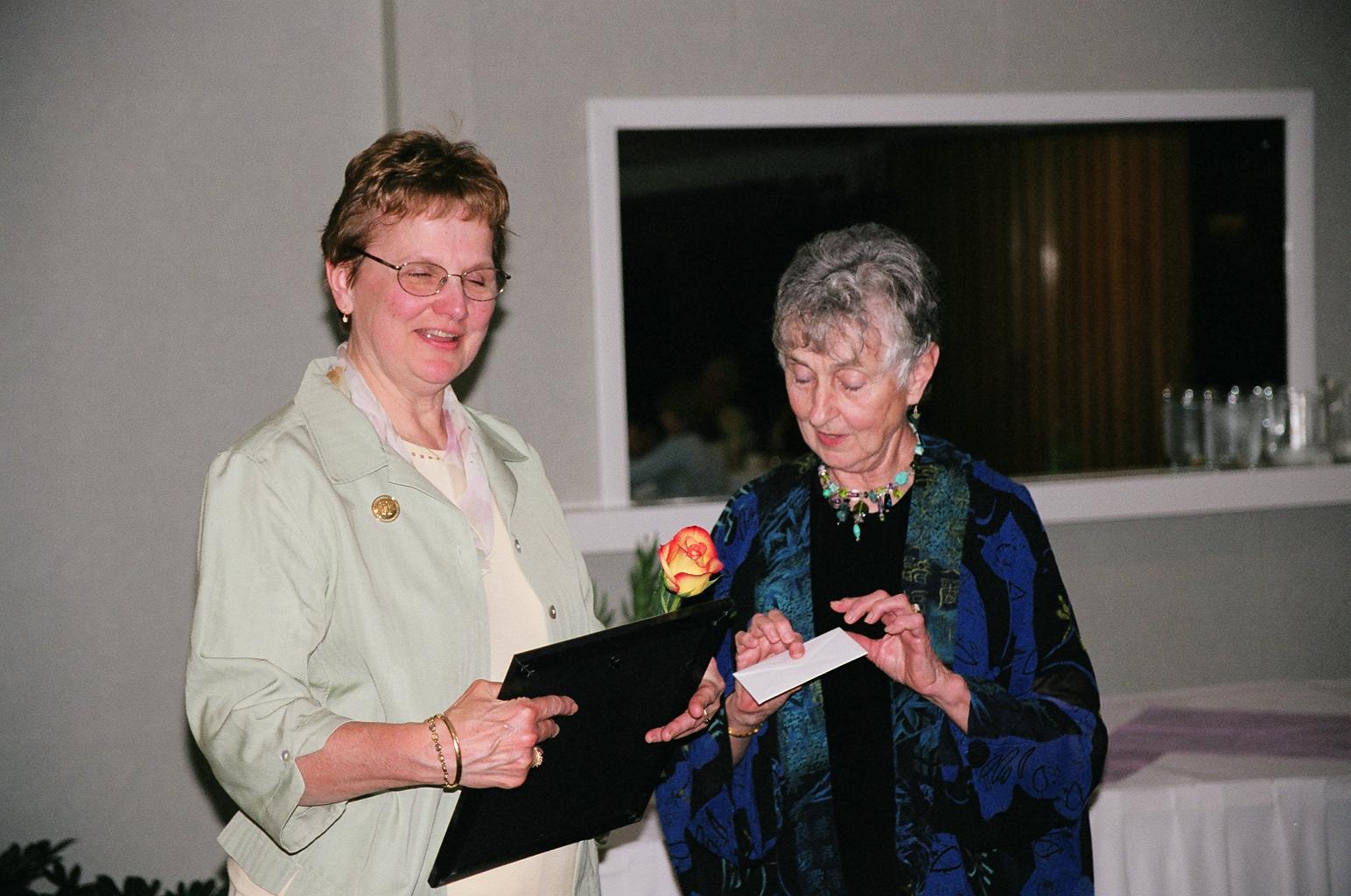 Our June dinner meeting was held at the Hillview Country Club. Here, club president Nancy Talbot (right), presents member Judy Colburne with an award for outstanding service to the North Reading Garden Club.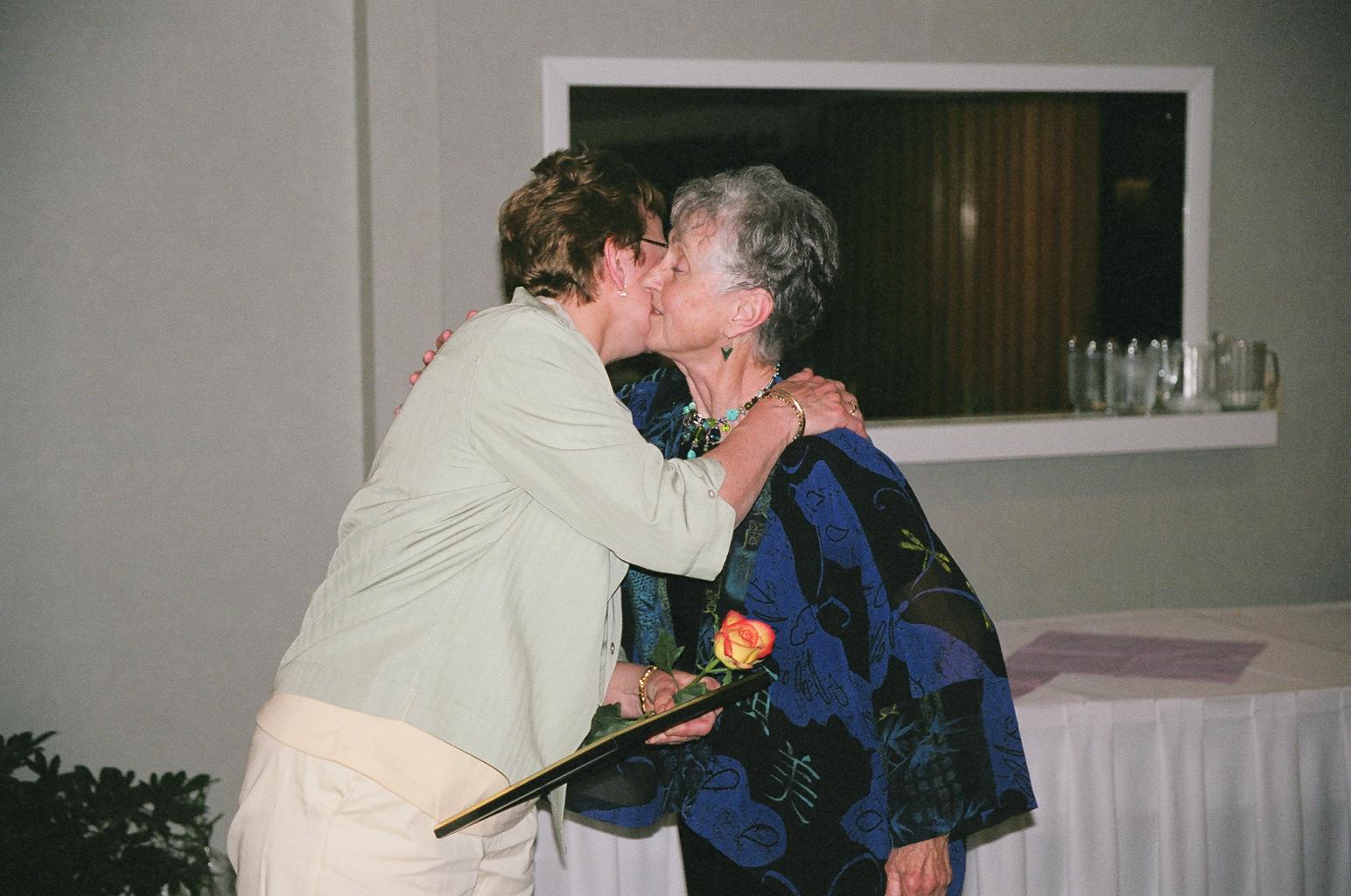 Judy has devoted many years and many, many hours to the success of the garden club. The club is thankful and grateful for the continued contributions to the club's success.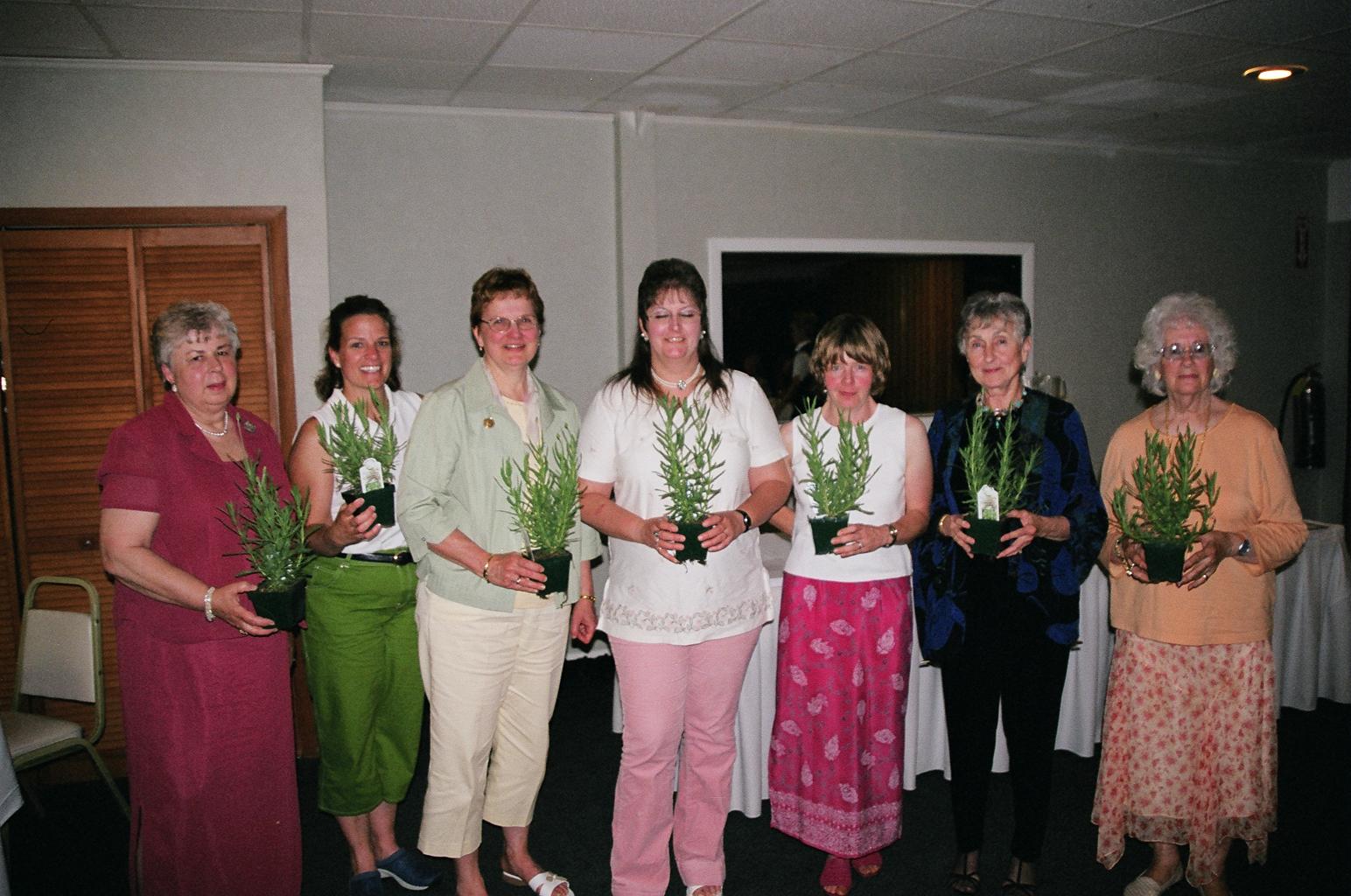 Members with perfect attendance were awarded lovely lavender plants for their efforts. Thank you, ladies!

February 2005 Intra Club Table Competition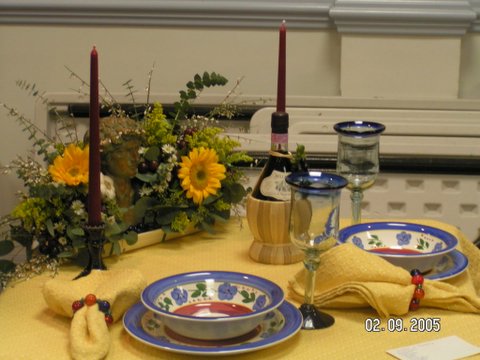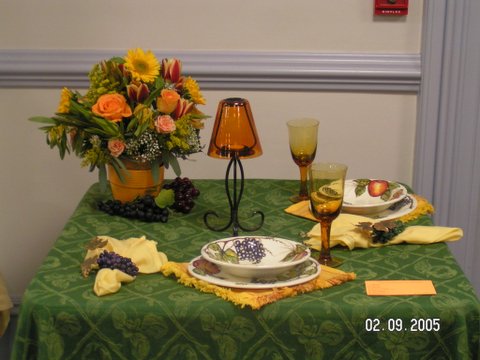 Our club members challenged themselves to create lovely tables as part of a table competition.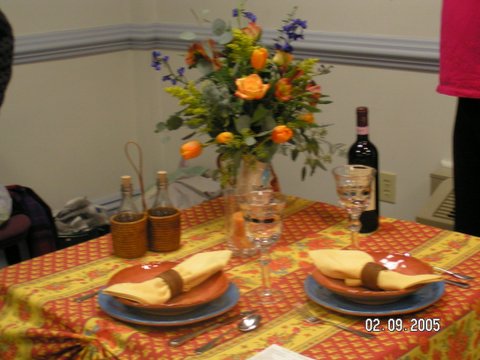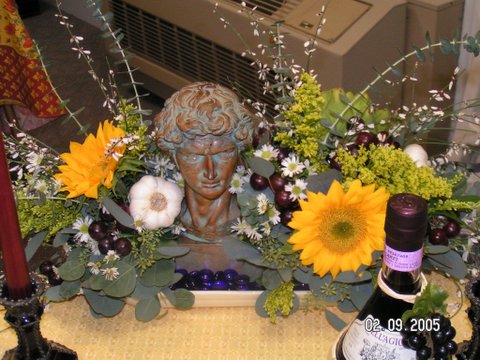 The themes were either "Dinner in Tuscany" or "An Evening in Paris".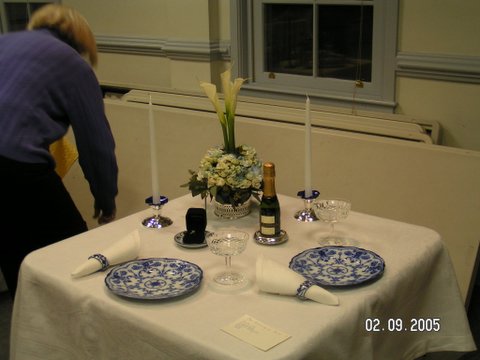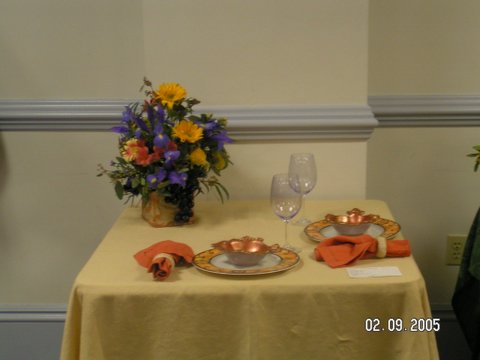 Club member Judy Colburne arranged for judges to view our work and provide constructive criticism. It was a wonderful learning experience for all.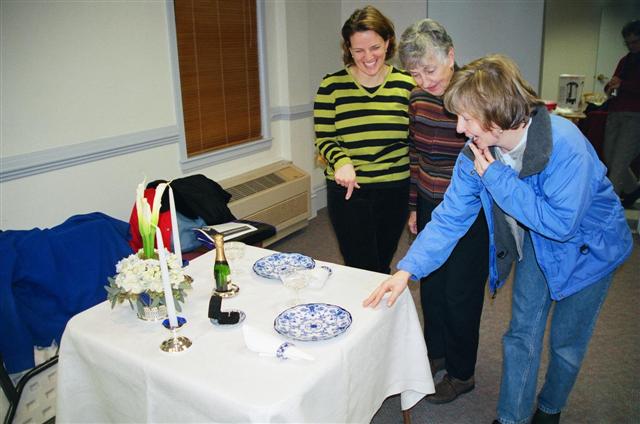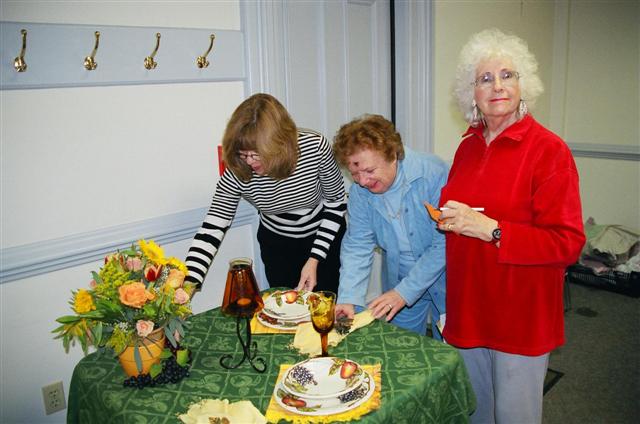 Club members put finishing touches on their tables prior to the judges' viewing.